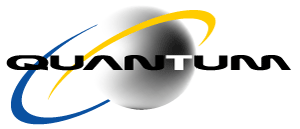 The DEFINITIVE solutions provider
Some new and exciting products
APR Scorpion BGA/Rework System
ASG X-PAQ Precision Fastening
ASG's Precision Fastening group has released the latest version of the X-PAQ torque control system. The X-PAQ is an advanced fastening system that allows the operator to change tool to up to 72 different torques with the press of a button and provides closed-loop feedback, cycle count, angle control and many, many other features! The X-PAQ system has features found on competitive units that cost twice as much!
Excelta's NEW Lazer Line Cutters
With years of development vested in these tools, Excelta has released the Lazer Line series of cutters! These tools offer superior quality and greater hardness than our previous tools and are up to 30% less expensive!! Wow!! Contact us for a sample tool to see why these cutters are taking the market by storm!
Dymax's NEW 4 LED head UV cure system
Dymax BlueWave® QX4 high-intensity spot-curing system features all the benefits of LED-curing technology in a smaller, more versatile unit. This system is comprised of a controller with a footswitch and up to four LED heads. LED heads are available in 365, 385, and 405 nm and can be outfitted with either the 3-, 5-, or 8-mm diameter focusing lenses.