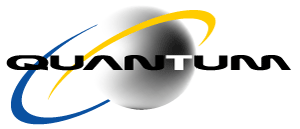 The DEFINITIVE solutions provider
Quantum Systems is a marketing and sales organization covering Arizona & New Mexico as well as the Sonora and Baja California (Mexico) markets. We represent only top-tier manufacturers to whom we give world-class representation.

FOUNDATION
Quantum Systems has been in business since 2003 and we continue to pride ourselves on representing a limited number of product lines and providing exceptional service and coverage.
​
​​OUR EXPERIENCE​
With representatives that have covered the same marketplace for over 27 years (and combined experience far exceeding that), Quantum knows the marketplace and our products well. Our expertise, our responsiveness and our work ethic have earned us the respect of our customers and is exemplified in the long tenures we have with our manufacturers.
///////////////////////////////////////////////////////////////////////////////////////////////////////////////////////////////////////////////////////////////////////////////////////////////////////////////////////////////////////////////////////////////////////
Quantum Systems has been recognized MANY times for outstanding performance in our markets. Just SOME of the awards we have received in the the last several years are below (awards listed are from 10 different manufacturers):
​
​​
Top Rep

Quota Buster

Quota Buster

Quota Buster

Quota Buster

Quota Buster

Shining Star Award

Shining Star Award

Rep of the Year

Most System Sales

Rep of the Year

Rep of the Year

Rep of the Year ​

Rep of the Year

Outstanding Performance of the Year

Outstanding Performance of the Year

Outstanding Performance of the Year

Sales Partner of the Year

Sales Partner of the Year

Rep of the Year

Top Rep Award

Most Professional Rep of the Year

​
Western Region Rep of the Year

​Quota Buster

Advanced Equipment Award

Quota Buster

Quota Buster

Highest Growth Award

Quota Buster

Quota Buster

Quota Buster

Quota Buster

Quota Buster

Quota Buster

Quota Buster

Quota Buster

Quota Buster

No Fear Award

New Rep of the Year Award

Break Through Award

​Managers Award for Growth

​Quota Buster

Rep of the Year - Best Performance​

Top Rep Award

Most Advanced System Award
QUANTUM EVENTS & ASSOCIATIONS